Pool Remodeling Do Nots: Try To Over Appraise Your House With A Pool Remodeling
We've talked a lot on this blog about how a pool will enhance the look and appeal of your home, and we've many times told you how a new or remodeled pool can increase the value of your home, specially in South Florida, where we are blessed with hot weather almost all year long.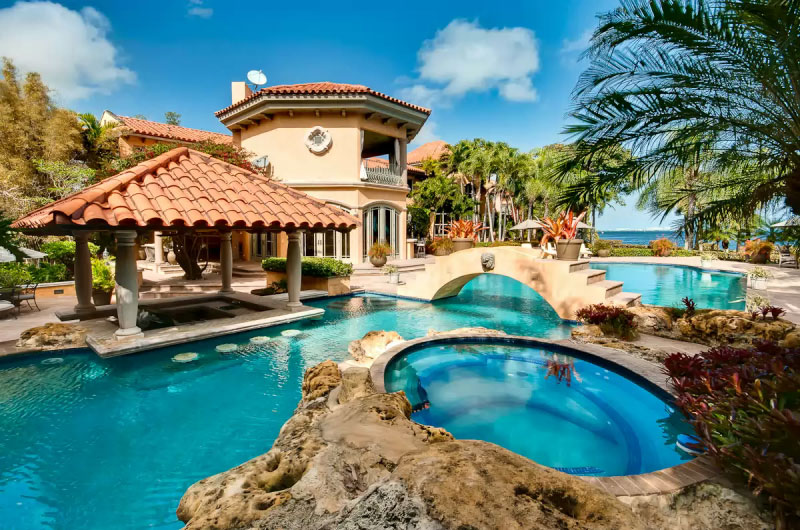 Now, should you DO a pool remodeling BECAUSE you'd like to pump up the value of your home, so it gets a better appraisal for a possible sale? The housing market is great right now for people that want to sell homes, so should you do it? We elaborate for you below!
It is true that most homeowners start pool remodeling projects to add value to their homes, instead of the pure "leisure" aspect. We tend to believe that most people that want a pool in their properties will buy a home that already has that pool installed. So,m what's the downside of remodeling it to make my home worth more, or to build a pool when I don't have one?
You have to keep in mind you neighborhood value in first place. If your project is going to set that value well above the neighborhood, you may not obtain the return on investment you expected. You can remodel your house if you're planning to sell it soon, but be sure to set a realistic investment.
The only investment we encourage people to do is the one they do on their own lives. For example, if you live in your forever home, you can also invest in a high-quality pool remodeling to enjoy your pool area as a dream oasis. ASE can help you get the pool you always dreamt of so that you can turn your house into a better place for relaxing, without the obligation to make your home worth more for a possible sale. Again, you'll never get for it what you think it's worth, or the amount of money you spent on it likely, but you can always invest on your own enjoyment of your home and always win!
Whether you decide to remodel your pool to sell your house at a better price, or just to enjoy your pool area, be sure to invest the necessary. Do not expect a high ROI just because you made some changes in the pool. Remember that this is not the only area that increases home value.