Ask the Experts: "How Do I Care For My Pavers?"
Brick pavers are one of the most appealing and versatile materials for outdoor designs. They can be used for walkways, driveways, patios, swimming pool decks and much more. But, as with many home improvement materials, they're also an investment.  As such, it's important to learn about the proper care and maintenance.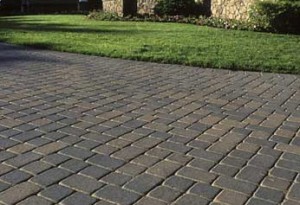 Because of constant exposure to tires, oil stains, footprints and the elements, your pavers will get dirty and require maintenance. Good cleaning habits like routine sweeping and hosing off will help minimize the need for professional cleanings; however, it's a good idea to have your pavers professionally cleaned.
All pavers are different and cleaning methods and materials should not be considered "one size fits all." Some widely available cleaners may be too harsh on natural stone pavers, while others may contain too much acid. An outdoor construction specialist has the knowledge of the material and the access to the equipment to instantly transform the look of your outdoor space. With the right tools and experience, they can regenerate the look of your pavers without using excessive pressure, which can ultimately harm the brick pavers. At the same time, they will replace the sand in between the bricks that normally erode with time and the wash, and apply a sealant to maintain the clean surface and prevent weed growth.
In order to transform your outdoor space to its original pristine shape, it's best to invest in a professional cleaning and sealing atleast once a year. The increased lifespan of your pavers will certainly offset the cost.
Contact All Seal Exteriors today and speak with one of our representatives about our professional paver cleaning and sealing services.